Skip to Content
Premium Dog Grooming Services in Cheyenne, WY
Let us treat your dog like royalty with our doggie grooming services. All Star Grooming provides pampering grooming accommodations in Cheyenne, WY. We put your pet's comfort and needs first. We'll use our exceptional all-natural pet-formulated oatmeal shampoos and conditioners, which are soft on their skin. We give them the spa treatment of brushing, de-shedding, and blow-drying after their bath. We'll trim their coat and ensure it's looking fresh and shiny complete with ear cleaning and nail trimming.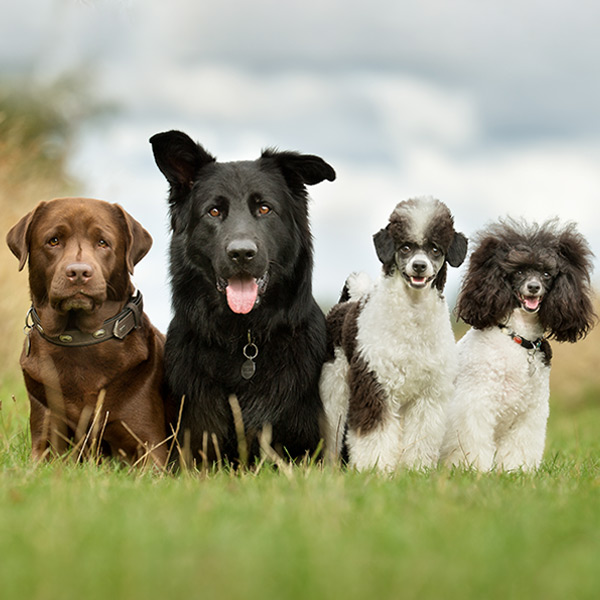 Providing Amazing Grooming Prices
Here at All Star we know that each pet is unique for example one full-grown Doodle may be 80lbs while another may be 40lbs for that our grooming prices vary for specific breeds of all sizes. We also may need to charge more for dematting or services above and beyond our usual exceptional grooming options. Our listed prices vary on the size, condition, and temperament of your pet, all prices are quoted without meeting your pet. We are happy to provide a consultation and come up with the best services to provide for your pet.
Our Services and Prices Include:
Bath and Nails Only
Small < $20 and up
(ex: Chihuahua, Pugs)
Large < $30
(ex: Labradors, Pitbulls, Boxer)
Nails Only
Small < – $5
Large < – $8
XL<– $10
Medium Dog - $50 & Up
(ex: Cockers, Corgies, Scotties)
Large Dog - $60 & Up
(ex: Australian Shepherd, Border Collie)
Large Dog- $65 & Up
(ex: Standard Poodle, Doodles)
XL Dog - $70 & Up
(ex: St. Bernard, Newfoundlands, Great Pyrenees)
Benefits of Regular Dog Grooming
We usually say it's great to have your pet groomed every 6-8 weeks. Not only for your pet's health and hygiene but to keep them on a good schedule and routine as most pets benefit from structure and routine. We also recommend bringing in your puppy right after their last set of puppy shots, usually around 14-16 weeks, this will allow them to see us in a fun and playful time in their lives and reassure them that we are there to not only make them fur-tabulos but also to love on them!
Contact Us for Your Dog Grooming Needs