Skip to Content
A New Look With a Fresh Haircut and Trim
Pets love to get dirty, leaving their fur matted and dull. All Star Grooming gives your pup a fresh, happy feeling with a cut and trim. Our haircuts and trims are the perfect way to keep their mane healthy and looking good. If you have a look in mind for your pup, tell us about the style you love. Whether you want your dog's hair shaved or fluffy around the face, we'll do our best to bring their style to life. If your dog has short hair and just needs a trim, that's a perfect option. We understand different dogs have different hair needs. We'll keep them calm and comfortable while we give them a cut or trim.
Services & Prices
For over 50 years, we've given all sizes and types of dogs new haircuts and trims. Our prices may vary depending on the size, condition, and temperament of your pet. Our base prices are:
Medium Dog – $50 & Up
(ex: Cockers, Corgies, Scotties)
Large Dog – $600 & Up
(ex: Australian Shepherd)
XL Dog – $70 & Up
(ex: St. Bernard, , Newfoundlands, Great Pyrenees)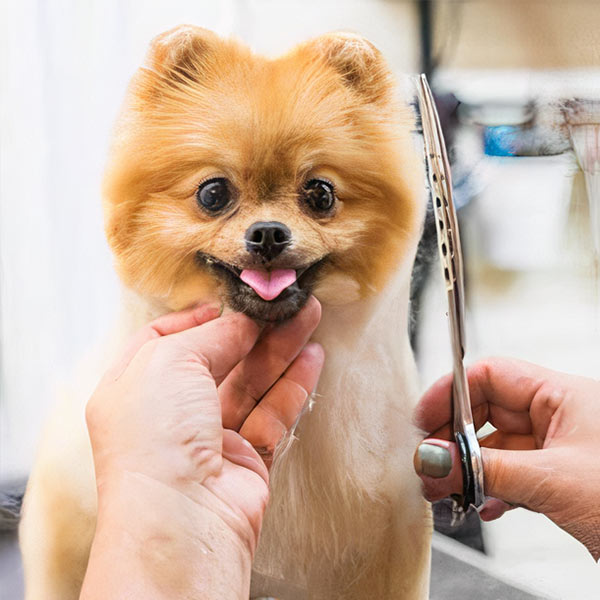 Experience With Many Different Dog Hair Types
We have experience with all types of dog hair. It may surprise you to know that selective breeding has led to many different types of coat characteristics. Some breeds have continuous-growing hair that never sheds. Other dogs shed a large amount of hair daily. Some breeds like Retrievers and Siberian Huskies have long, thick hair coats with an undercoat of fine hair and an outer coat of guard hair. Most short-haired breeds lack this insulating undercoat. No matter the type of hair or how much hair your dog has, we will give them the perfect haircut or trim to feel comfortable and happy.
Contact Us for Your Dog Grooming Needs