Skip to Content
Performing Essential Nail Trim Services
Nail trimming is a challenging yet essential task for pet owners. Short nails are the key to your dog's proper weight distribution and balance. Longer nails often put stress and strain on their other muscles and joints. Here at All Star Grooming, we understand some dogs aren't too happy with getting their nails trimmed, so we'll keep them comfortable and calm during the process. Our dog groomers are experienced with all types of dogs, so we know the best way to cut their nails in a quick, efficient manner.
Nail Grooming Pricing
Our nail prices vary depending on the size and temperament of your dog. We'll use Dremel for a shiny, beautiful look on request.
Nail Trim
Small < – $5
Large < – $8
XL > – $10
We also offer Nail Trim With Dremel if your pet will allow us at no extra cost!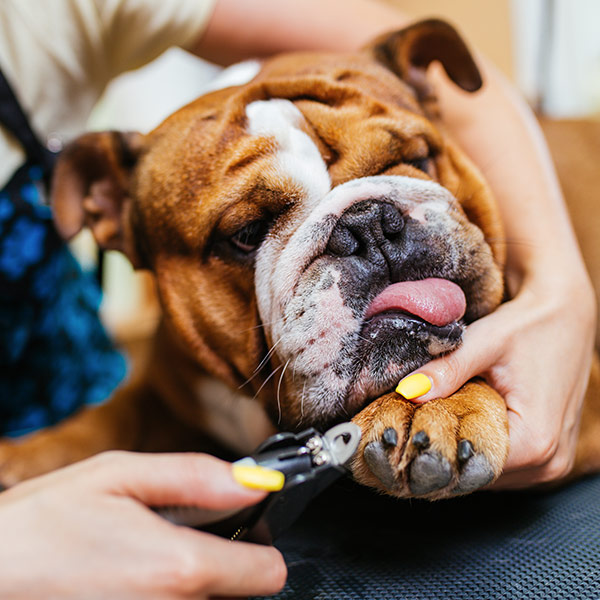 A Professional Nail Trimming Experience
Trimming your dog's nails is a tough process to do on your own. It's important to let a professional trim your dog's nails to ensure it's done as safely as possible. The quick of a dog's nail is hard to avoid unless you're properly trained. Once you cut it, it can be painful for your pup. We have all of the best grooming supplies for your dog. Our nail clippers are made explicitly for them. We'll keep your pup calm and comfortable during the nail grooming process. We're experienced in working with all types of dogs that are often scared when we trim their nails. Don't worry, we'll put you and your dog's minds at ease.
Contact Us for Your Dog Grooming Needs