Skip to Content
The Best Dog-Gone Friendly Plants and Lawn Care to Protect Your Furry Friends and Ensure the Best Space!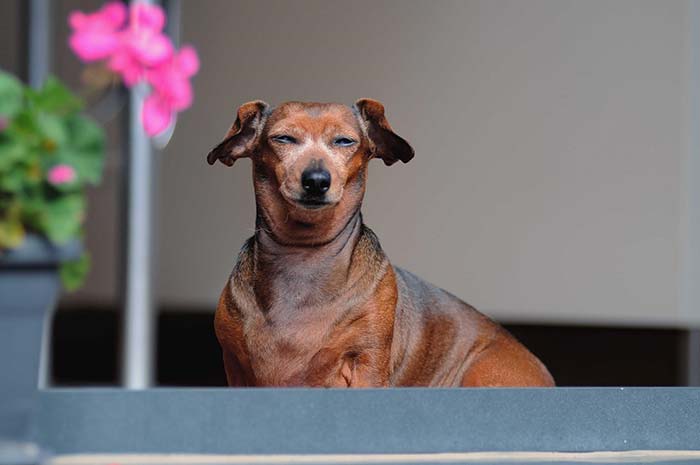 Spring has arrived, and with the beautiful weather comes the itch to start planting new plants and flowers in your yard, the desire to maintain a healthy lawn, and add a little more green inside your home! When you're considering which plants to buy, always do your research to determine if they are pet-friendly or not. Certain plants can be poisonous or toxic to pets when ingested, and even if your animal is well trained, taking a little bit of a new plant often crosses their mind. We have gathered some of the best plants and lawn products that will ensure your yard or space is the best in town while also being completely pet-friendly!
Pet-Friendly House Plants
House plants can be a great addition to your inside space! They improve air quality, radiate freshness, and add the perfect touch of green into your space. There are hundreds of pet-friendly house plants, but here are a few!
Rattlesnake Plant: This fun plant has distinctly shaped leaves and coloring! It is also very easy to take care of, by having a low maintenance watering schedule.
Ponytail Palm: This is a cute and draped potted plant that is bound to liven up any space it is put in. Beware if you have cats as they might enjoy it even more than you, with its droopy parts, it can be mistaken for a toy!
Haworthia Succulent: If you are looking for a pet-friendly succulent, then check out Haworthias! Add it to your countertop or bookshelves and enjoy the green it adds to your space.
Orchid: Add elegance without fear of harm to your pet! Orchids are beautiful flowers and thrive when put in partial light. While Orchids are stunning, they are harder to maintain and require extensive knowledge for care!
Pet-Friendly Outdoor Plants
Our beloved animals love spending time outdoors, it is part of their sanctuary. To ease your mind about the possibility of danger with your pet, here are some of the best pet-friendly outdoor plants!
Asters: They look similar to daisies and come in many different options. Asters are typically perennial plants, meaning they will bloom later in the season.
Sunflower: These are some of the symbols of warm weather and happiness! Thankfully, all parts of sunflower plants are pet-friendly, so plant some to liven up your garden and enjoy the coloring they provide!
Snapdragon: These are unique plants – when you pinch the bloom it resembles the face of a dragon opening and closing its mouth. They are short-lived perennial plants that thrive in sunny spots.
Petunias: These little flowers come in a variety of colors, so you can choose what you like best! They thrive in full sun, and all parts are safe for pets.
Pet-Friendly Lawn Care
Fertilizers and weed killers help your lawn flourish while protecting it from weeds, but some contain chemicals that are dangerous to pets. Below are some great pet-friendly products to try!
Organic Pet-Safe Weed Preventer: Try the brand Espoma, made from corn gluten meal.
Pet-Safe Lawn Fertilizer: Avoid the harsh chemicals found in fertilizers and try the brand Pet-Safe. It is guaranteed safe for kids, pets, and wildlife!
Pets and plants are two of the purest things we have, and you shouldn't have to pick between the two. Try out some of the tips mentioned in this blog for a beautiful space that also gives you peace of mind.
Contact Us for Your Dog Grooming Needs